LESS SHOPPING MORE SEWING
MONTHLY SUBSCRIPTION BOXES TO KEEP YOU SEWING 
Subscribe to your textile experience; Phoenix Kit or Mystery Membership.
Each month, log into your Customer Portal and customize your next shipment.
Each month your kit will arrive at your door; shipments go out around the 25th of the month.
Unbox your kit, grab your patterns, and bring those self-made designs to fruition!
CHOOSE A PHOENIX KIT
from $70/month
Subscribe and start customizing your Phoenix Kit
Members: log into your Customer Portal to customize next shipment
Sew for comfort and durability. The Bordeaux Flannel is a cross hatch heavyweight fabric with a fuzzy soft textured pile; both sides of this wool-polyester blend are attractive providing versatility for your outerwear project.
The Brown Classic Plaid is yarn dyed 100 percent organic silk, boasting complimentary and vibrant red, white, green and blue hues. This luxurious textile has a light blouse weight and features a smooth cool hand, excellent drape, breathability.
The Blue Herringbone Cotton is a 100 percent organic cotton twill fabric; it's a perfect weight for shirting and can provide a moderate drape for flowy dresses and wide leg trousers.
Elevate your comfort game and create snug yet stylish garments perfect for movement and rest, all while embracing sustainability with this premium trio of organic cotton double knits.
This Phoenix Kit delivers supreme comfort and a vibrant color story. The lofty drape and moderate stretch creates a cocoon-like embrace, ideal for crafting cozy loungewear and handmade wardrobe staples like t-shirts and maxis.
Select the plan that fits your sewing needs; cancel any time.
Your plan automatially renews and you are committing to the length of your plan.
You may set your plan to automatically cancel at the end of your committment period.
TIME LEFT TO CUSTOMIZE YOUR KIT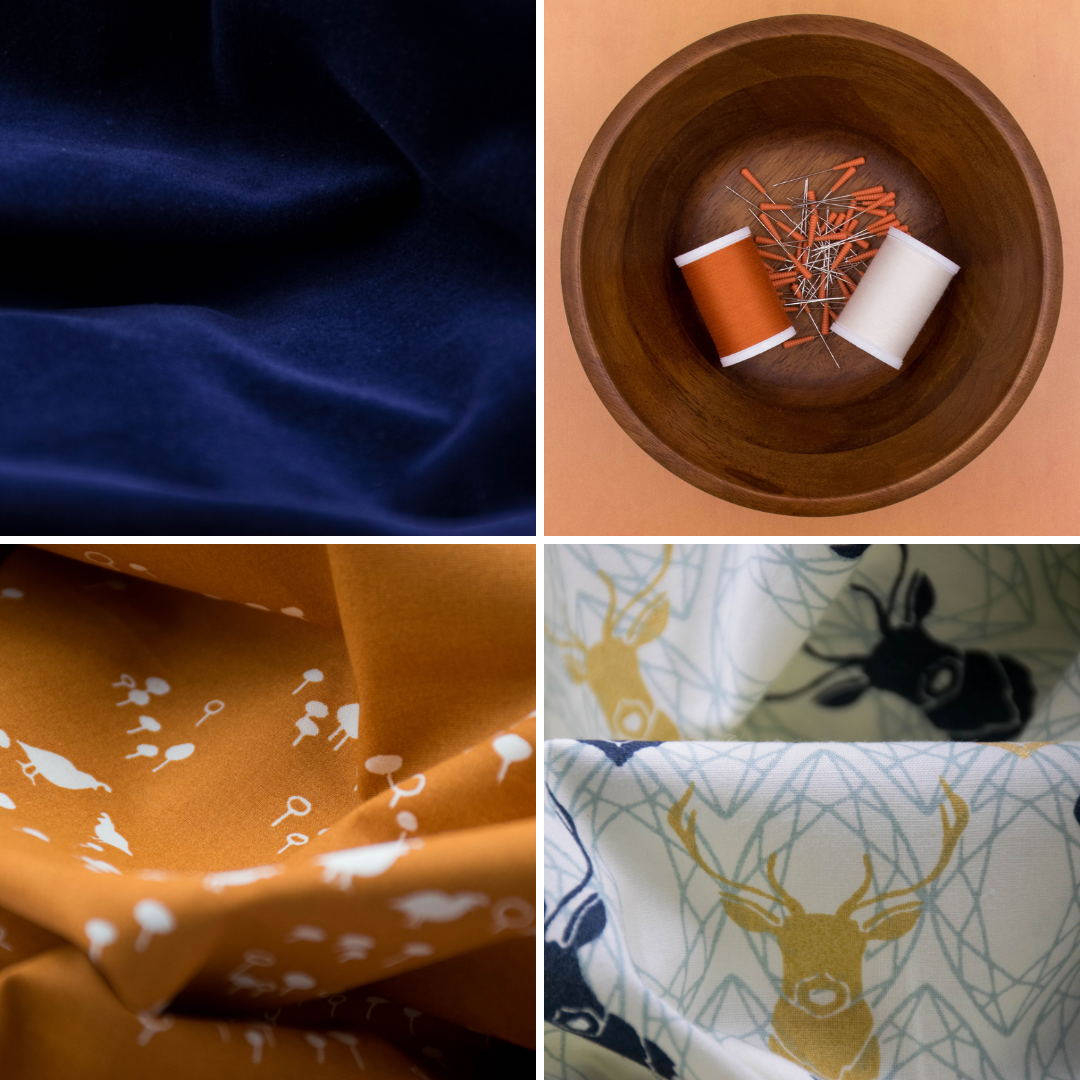 WHAT'S INSIDE A PHOENIX KIT?
Designer Deadstock: Deadstock is extra fabric that we buy from U.S. wholesalers and high-end apparel companies that produce their products in Southern California. Since deadstock fabric minimizes waste and lowers the amount of global textile waste in landfills, it is regarded as sustainable and environmentally benign.
Certified Organic Cotton: Fabrics from renowned quilting and garment fabric labels including Birch Fabrics, Monaluna, Clothworks, Cloud9, and Bastine are included in Phoenix Kits. 
Essential Supplies: We purposefully include only tools and materials you'll need to work with the bundled fabrics. This includes interfacing, machine needles, coordinating thread, pins, etc. You have the option of customizing your order each month in your Customer Portal to suit the demands of your projects.
Textile Guides: The Textile Guides attached to each cut of fabric presents comprehensive information about your fabric stack including length, weight, use, care, and tips to add ease into working with your fabrics.
Why no sewing patterns? To ensure gender neutrality and support the LGBTQ+ inclusive maker community, Phoenix Kits do not include sewing patterns. Instead, we encourage you to utilize your own collection of patterns and create your own designs.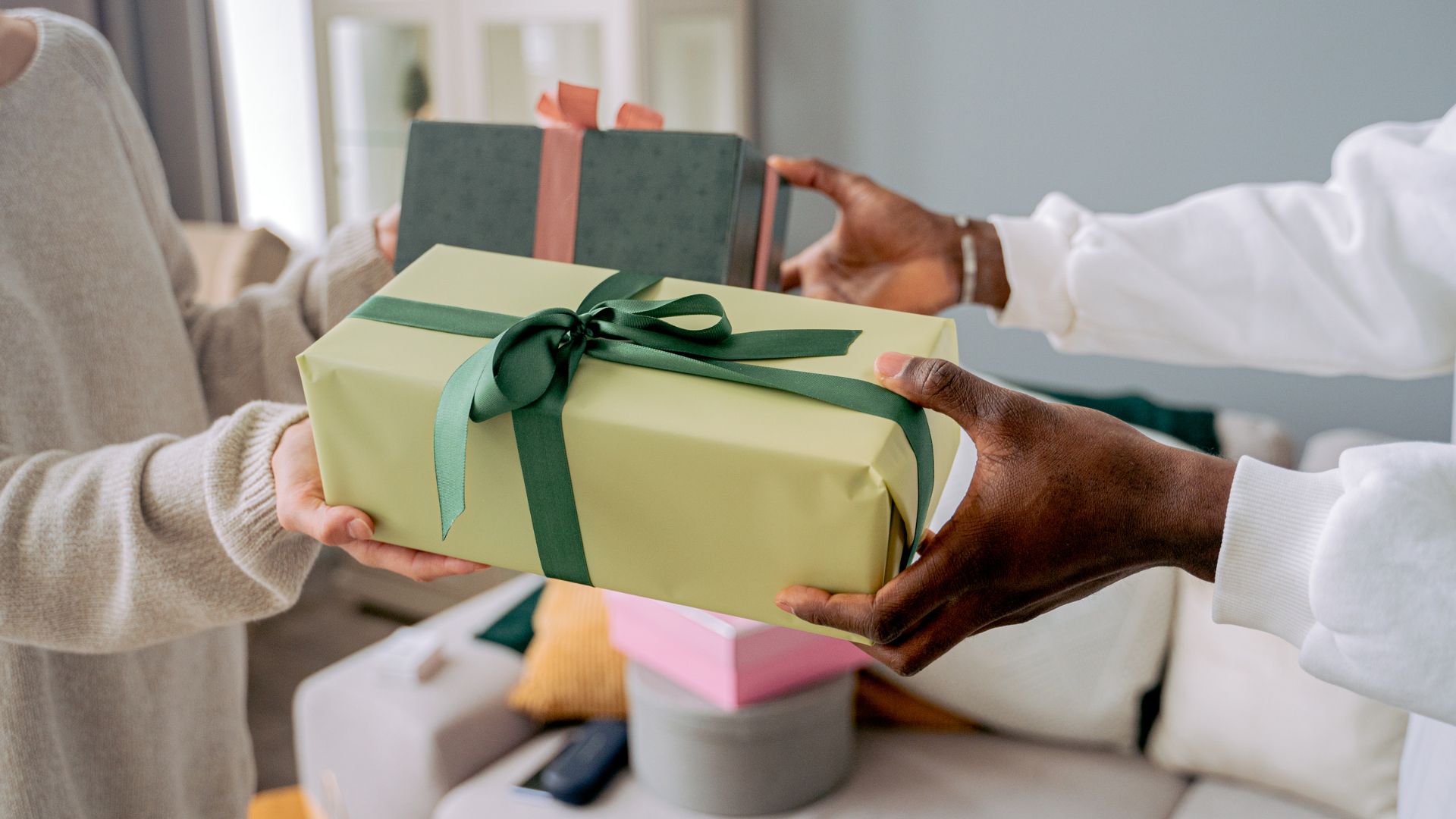 Looking for the perfect gift for the sewing enthusiast in your life? Look no further than our Domestic Phoenix gift voucher! Give the gift of endless creative possibilities with our carefully curated selection of high-quality sustainable fabrics and sewing materials. 
Looking to gift a subscription instead? Subscribe to a kit and follow the gifting prompt in checkout.
How do Phoenix Kit subscriptions work?
Start your journey by choosing between our Phoenix Kit or Mystery Membership monthly subscription boxes, then select a duration for your subscription. You can renew your subscription monthly or sign up for 3 months, 6 months, or 9 months. Longer memberships = monthly savings
By the 15th of each month, log into your Customer Portal to select the fabric stack for your next subscription shipment. (Don't worry – we'll send an email reminder.) Each fabric stack includes coordinating supplies and a textile guides to make your projects a breeze. If you don't have time to choose your fabrics, we'll still deliver a fantastic selection to your door. Unbox, sew, repeat!
How do I customize my kit every month?
By the 15th of each month, log into your Customer Portal. Click on the Subscriptions tab and select the subscription you want to customize. Within this page, you can customize the kit by selecting a featured fabric stack and additional items from the Shop. Use the Add-On button to select Shop products that you would like included within your next shipment.
You will receive reminders via email and a countdown timer will display on the home and subscription pages showing how much time you have left to customize your order. Phoenix Kits will be shipped around the 25th of each month.
What happens if I forget to customize my kit?
Don't worry, you will still get a kit shipped to you! Our team will select a fabric stack for those who forget or do not wish to customize their kit by the 15th of the month.
Can I skip a month or pause my subscription?
You can easily pause your Domestic Phoenix subscription from the Customer Portal if you have travel plans or need some time to sew your stash. You can skip a shipment by clicking 'Manage' link on the subscription you want to pause. In the Subscription page click the 'Pause' button on the left side of screen. You will then select how long you would like to pause your subscription.
If you need to stop your subscription permanently, we'll miss you! You can cancel from your Customer Portal any time by clicking 'Manage' on the subscription you want to cancel. Then click the 'Cancel Subscription' on bottom right side of page. If payment has already been processed for your upcoming subscription, your cancellation will take effect the following month. Subscribers who choose a 3 month, 6 month, or annual commitment will also be charged a $49 cancellation fee.
We ship to all 50 states in United States of America. Flat rate shipping for the lower 48 is $15; flat rate shipping to Hawaii and Alaska is $25.
Will I continue to receive kits after my commitment period ends?
Yes. You will receive a Phoenix Kit every month until you end your subscription. For example, if you sign up for a 6-month plan, you will keep receiving kits after the 6th month. However, you will automatically be transitioned to a month-to-month plan which allows you to skip or pause your subscription. You will be charged at the month-to-month rate until you subscribe to a different commitment period.
What is your return policy?
Returns can be made within seven (7) days of receiving items. Fabric must be unwashed and uncut; supplies must be unused and in original packaging. Returns will receive an account credit, we do not offer refunds.
Can I make special requests?
Special requests can only be made by institutions and instructors ordering Phoenix Kits for their classrooms. If you are looking to order kits for class projects, please send us a request on the Class Kits page and we will do our best to accommodate your needs.